Japanese sweets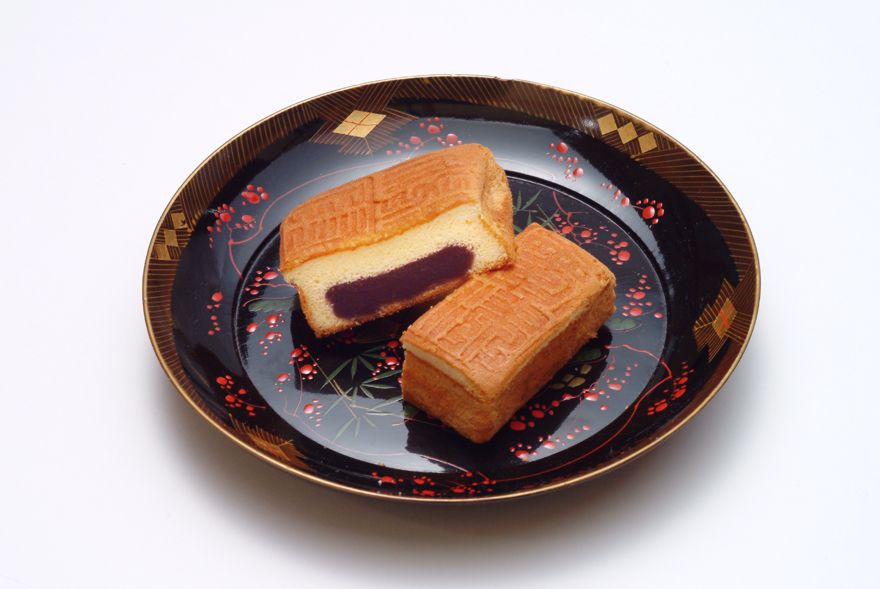 Aizu's confectionary, largely developed from the historical culture and climate, and also tea ceremony that was brought over by Gamou Ujisato. An old fashioned tasting Jokashi was popular among commoners, while the Dagashi was popular among the samurai.
Aizu Aoi
traditional sweets made using traditional techniques
A shop that uses traditional techniques to make traditional Japanese sweets, under the philosophy that the sweets should excite tasters. The Aizu clan recipies and tea instructions have been passed down from the Edo period to today. In modern times, our sweets shop has maintained a reputation for selling a variety of unique and excellent confections. In particular, our Castella Aizu Aoi, a combination between eastern and western desserts, has been extremely popular since 1962, and has received commendation from the Agency of Science and Technology. It pairs well with everything from black tea, to coffee, to Japanese green tea. The old brick warehouse also hosts the "Aizu Aoi Silk Road" museum, where a variety of beautiful artifacts from the sea and land routes of the Silk Road have been collected.

【Tochimochi Yubeshi】
This is the mochi that represents Aizuwakamatsu
Tochimochi – is a cake with tochi (horse chesnut) which were carefully extracted from the nut over time, with steamed mochi rice. The sweetness of the azuki (red bean paste) and the flavor of tochi together produce an outstanding taste together.
Yubishi is a rice cake using the precious protein source and fat from a walnut that was made before the Edo period.

【TEL】0242-26-5555 【Business hours】9:00~18:00
【Fee】Good-luck Sweets or Koboshi: 980(As of March 1, 2017)