Fukushima Museum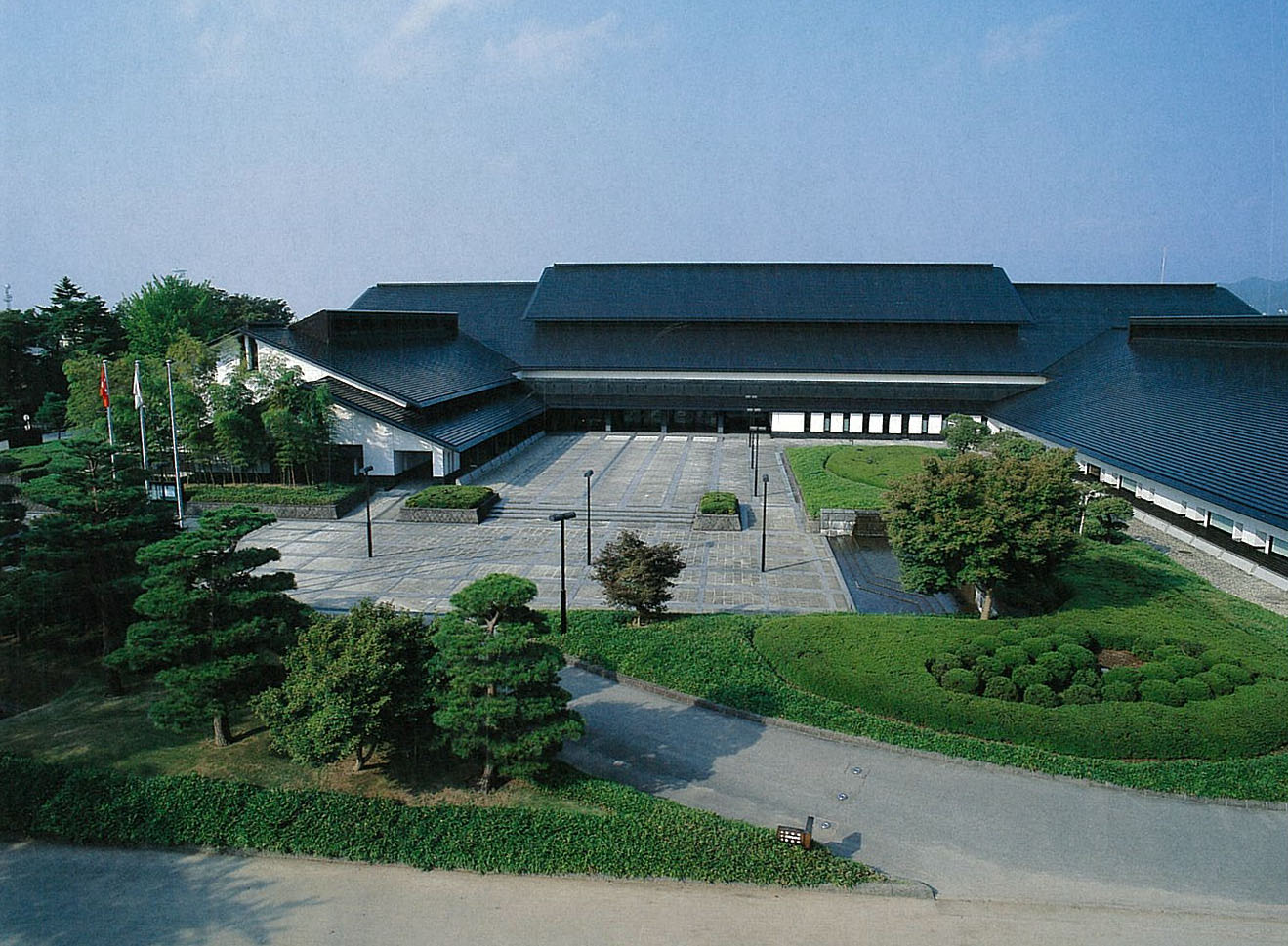 Fukushima Prefecture's rich history is showcased in the beautifully curated exhibits at this museum, located a short walk from Tsuruga Castle. Visitors can learn about the Aizu region's contributions to prefectural politics and culture and also gain a better understanding of Fukushima as a whole. The museum was opened in 1986 but the sleek design and spacious layout give it a contemporary feel. The exhibits are supplemented with comprehensive English explanations using digital signage. An English guidebook is also available upon request.

The museum uses a mixture of artifacts, historic documents, models, and dioramas to bring the past alive. The general exhibitions section is arranged chronologically, leading visitors through each major period in Fukushima Prefecture's history and incorporating the development of the region's religion, agriculture, politics, education, industry, and arts.
Visitors can learn about early human civilization in the prefecture through realistic scenes of daily life from the Yayoi period (300 BCE–300 CE), when the prefecture's rich agricultural heritage began with the cultivation of rice.
A section of the museum devoted to the Boshin War (1868–1869) will be of particular interest to fans of samurai history. This civil war was fought between supporters of the Tokugawa shogunate and those who wanted to return power to the emperor. The samurai of the Aizu domain fought on behalf of the shogunate and played a major part in the war until Tsuruga Castle fell to the imperial forces in autumn 1868. The imperial army used the latest imported guns against the Aizu samurai, and several examples of these weapons are on display.
There is plenty for youngsters to enjoy in this family-friendly museum, including an exhibit on folk culture connected to children that features traditional toys and colorful displays representing regional festivals. Dinosaur fans will want to see the natural history and geology section, where fossils and prehistoric creatures are the main attraction. One of the most unusual displays is a full-size replica of a World War II–era bus. The vehicle was designed to run on charcoal because of the scarcity of gasoline at the time.
The museum runs various special short-term exhibitions and educational programs throughout the year. There is also a café offering light meals and desserts along with attractive views of the surrounding Tsuruga Castle Park.




This English-language text was created by the Japan Tourism Agency.