Fukunishi Honten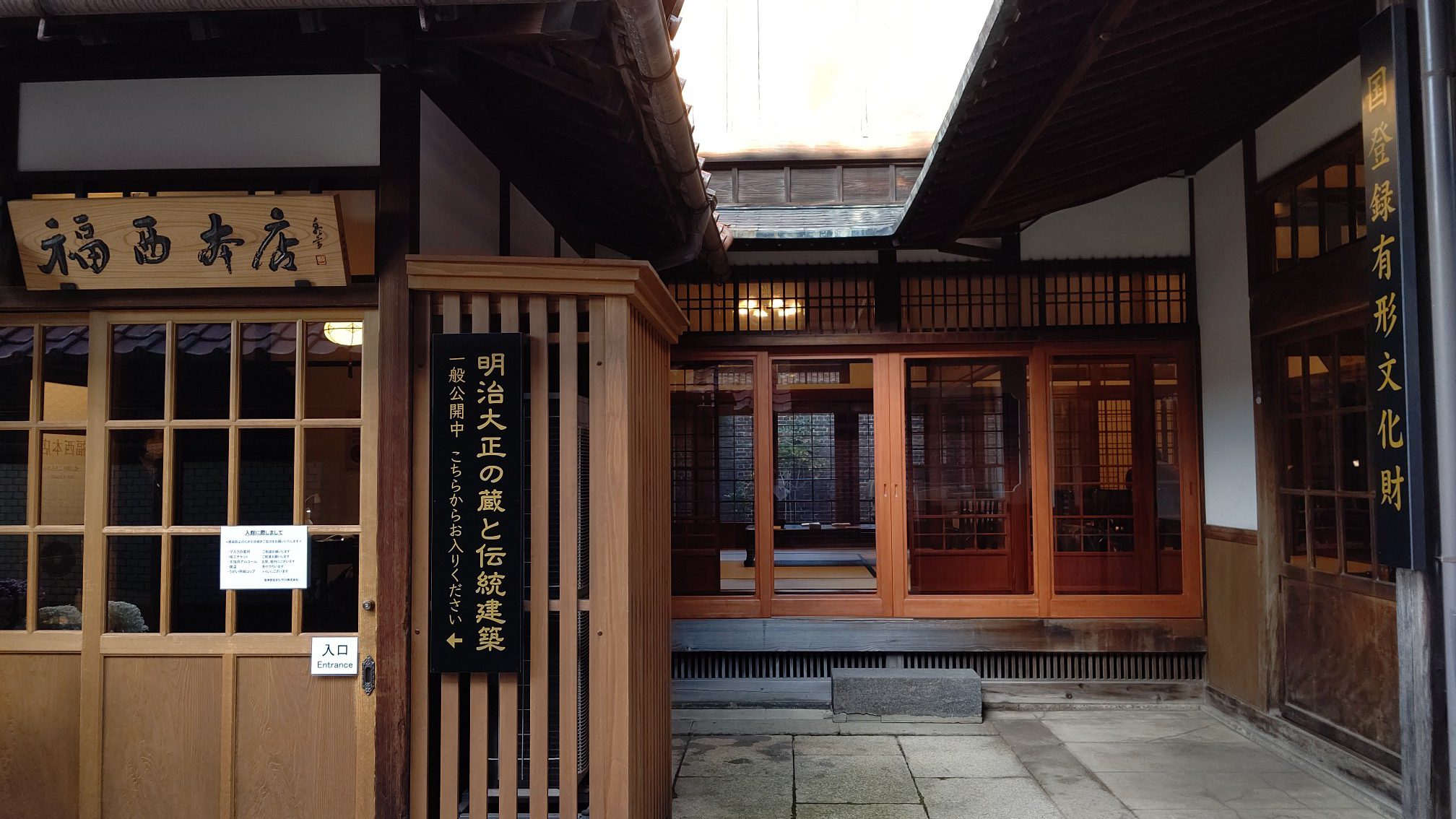 The Aizu family surrendered to imperial forces at the end of the Boshin War (1868–1869). A new government was established under Emperor Meiji (1852–1912) and launched numerous reforms, one of which was dissolution of the samurai class. Many of the samurai turned to administrative jobs or started their own businesses in order to survive. As Japan moved into a new era, the people of Aizu began to rebuild the regional economy.

The city of Wakamatsu was established in 1889, becoming Aizu-Wakamatsu in 1951 when it was merged with seven surrounding villages. Merchants played a key role in the city's economic growth, and some businesses have histories of several hundred years. Two companies of historical importance, Fukunishi Honten and Suehiro Sake Brewery, offer an opportunity to learn about the post–Boshin War development and culture of Aizu-Wakamatsu during a visit to their well-preserved buildings.
Fukunishi Honten dates from 1914 and belonged to the wealthy and influential Fukunishi family, who ran a wholesaling business. Their former private living quarters are open to the public, offering glimpses of early twentieth-century architecture, furnishings, and accessories. The retail side of the business now operates as a souvenir shop and restaurant in the same building.
Of special note at the complex are the former storehouses coated with rare black plaster made by adding soot particles from burnt pinewood to the plaster. A high level of skill was required to maintain an even color and mirrorlike shine when coating the walls. Black plaster was considered to bring good fortune, and at a time when most merchants had white warehouses, its use was a sign of the Fukunishi family's wealth and status.




This English-language text was created by the Japan Tourism Agency.