Suehiro Sake Brewery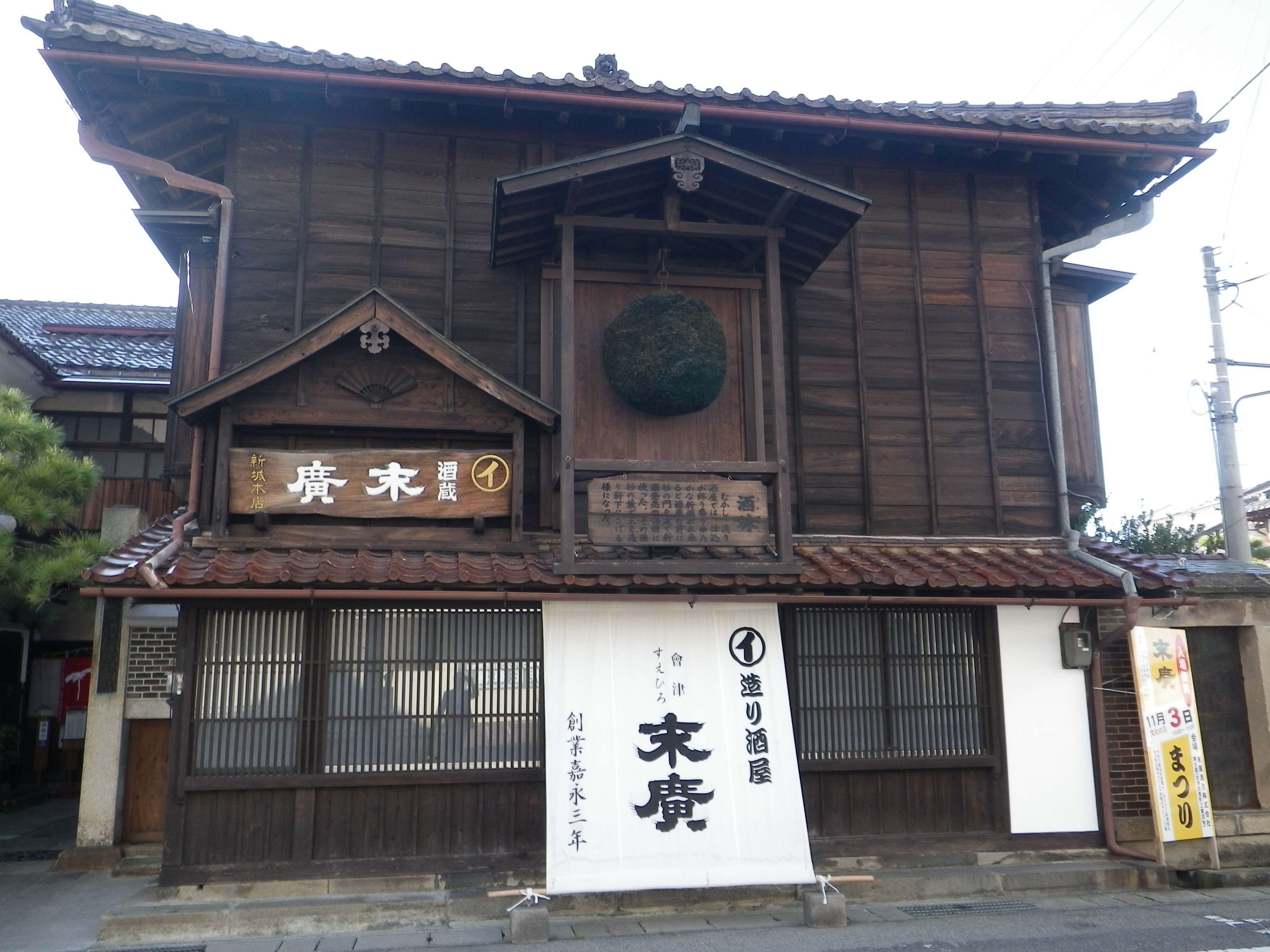 The Aizu family surrendered to imperial forces at the end of the Boshin War (1868–1869). A new government was established under Emperor Meiji (1852–1912) and launched numerous reforms, one of which was dissolution of the samurai class. Many of the samurai turned to administrative jobs or started their own businesses in order to survive. As Japan moved into a new era, the people of Aizu began to rebuild the regional economy.

The city of Wakamatsu was established in 1889, becoming Aizu-Wakamatsu in 1951 when it was merged with seven surrounding villages. Merchants played a key role in the city's economic growth, and some businesses have histories of several hundred years. Two companies of historical importance, Fukunishi Honten and Suehiro Sake Brewery, offer an opportunity to learn about the post–Boshin War development and culture of Aizu-Wakamatsu during a visit to their well-preserved buildings.
This brewery was established in 1850 and has since been run by seven generations of the Suehiro family. Today, its prizewinning sake is exported around the world, and Suehiro is the official supplier for the revered Toshogu Shrine in Nikko.
The brewery welcomes visitors and offers guided tours in English upon request. Tours commence with a walk through the brewing areas and an explanation of the traditional yamahai (natural yeast and non-mashing) method, which utilizes a slow fermentation to produce a full-bodied sake. There is a small museum with exhibits about the history of the company and sake making, and visitors can sample the brewery's products at the tasting bar inside the store. The brewery also has a café with a menu that includes sake-infused desserts. Another highlight of the brewery is a large private collection of film cameras, which can be viewed by visitors.




This English-language text was created by the Japan Tourism Agency.