Aizu Clan School Nisshinkan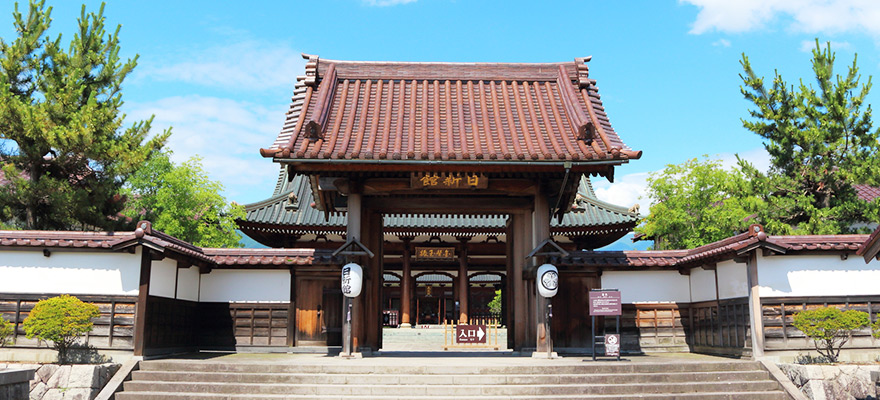 One of the best clan schools in Japan that produced many elite graduates.
The Nisshin-kan was the highest educational institution that the Aizu Clan had. Its purpose was to produce elite members in a society. The sons of samurai families entered the Nisshin-kan when they turned ten. The facilities included a gym for martial arts, an observatory, the oldest school pool in Japan, and more. The present Nisshin-kan has been restored to its original state. Visitors can see the fine architecture of the Edo period, as well as the schooling methods of the Nisshin-kan. There are also several hands-on activities such as Japanese archery, zen practice, painting local crafts, and so on.

【TEL】0242-75-2525 【Business hours】9:00~16:00 【Regular holiday】Open throughout the year
【Fee】Adults:620yen/Junior High & High School Students:500yen/Elementary School Students:450yen(As of March 1, 2017)
【Access】Taxi: About 15 minutes from the JR Aizuwakamatsu Station, OR 5 minutes from the JR Hirota Station
Bus: About 25 minutes from by Kawahigashi Town Community Bus Minazuru-go
Car: About 5 minutes from the Ban-etsu Expressway, Bandai Kawahigashi IC, OR about 10 minutes from the Ban-etsu Expressway, Aizuwakamatsu IC