Hands-on Workshops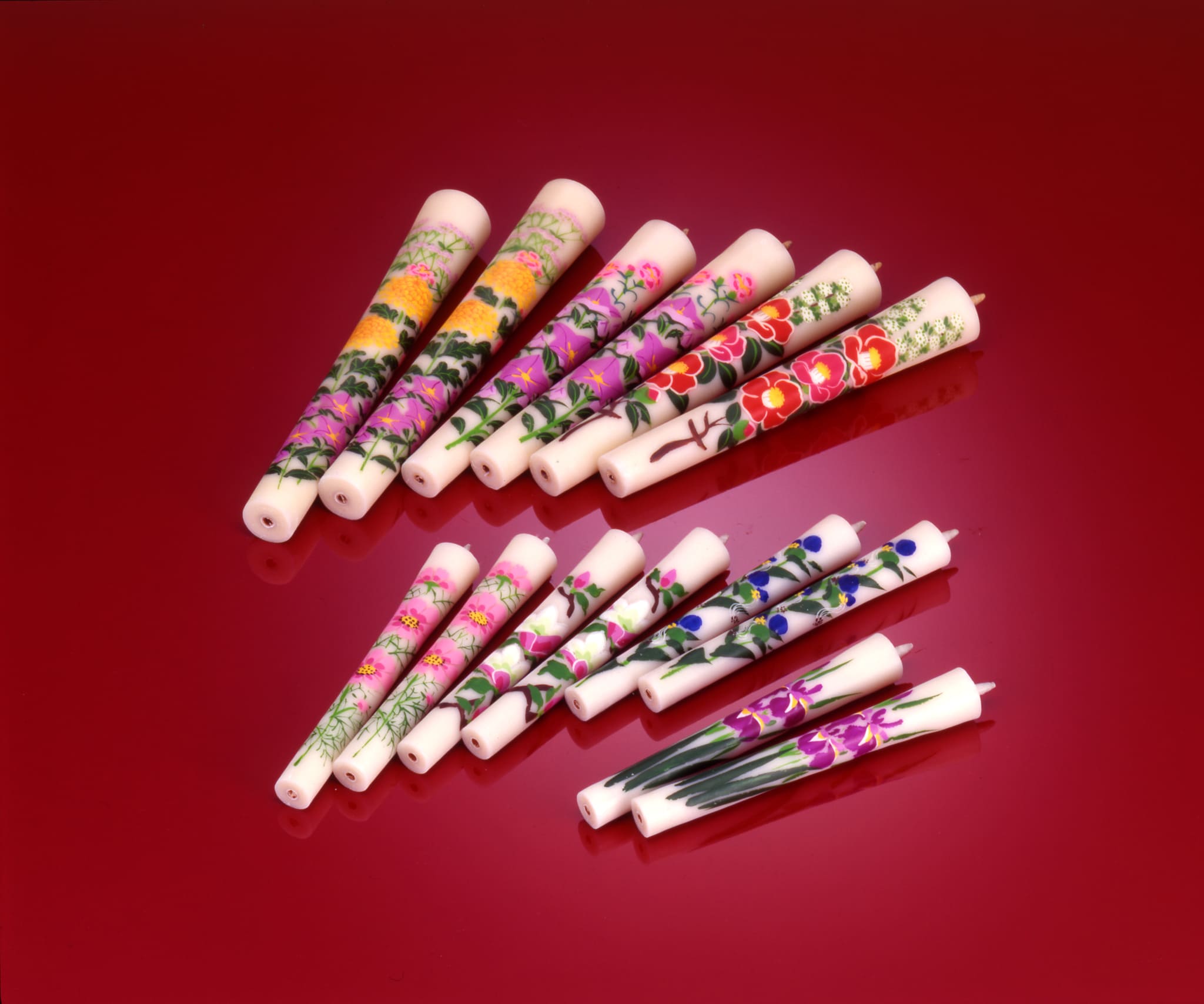 A number of workshops available in Aizu-Wakamatsu offer opportunities to learn about the region's traditional crafts and make one-of-a-kind souvenirs. Here are just three of the hands-on experiences visitors can try:
Akabeko (red cow figurine) painting
Akabeko are small red cow figurines made from papier-mâché, with heads that bob up and down. They were originally created more than 400 years ago as toys and good-luck charms for children and are now a kind of symbol of Aizu-Wakamatsu. These workshops are suitable for all ages.

E-rosoku (hand-painted candles)
E-rosoku take center stage during the Aizu Painted Candle Festival in February, where thousands of them are placed in various locations throughout the city and lit in the evening, illuminating the darkness with a soft glow. Even those whose visit does not coincide with the festival can participate in a workshop to watch production and paint their own candle, made from natural Japan wax extracted from the seeds of the lacquer tree.
 
Aizu lacquerware
Aizu lacquerware is both functional and beautiful, and it is known throughout Japan for its high-quality and intricate designs. Skilled craftspeople guide participants through the process of applying the lacquer step-by-step to help them create a unique design on an item of their choice.

Accessing workshops
To avoid disappointment, visitors are encouraged to contact the Aizu-Wakamatsu City Tourism Bureau in advance to confirm the availability, costs, and other information regarding participation: info@aizukanko.com




This English-language text was created by the Japan Tourism Agency.